Our Team
In any endeavour, teamwork brings success. We are proud of the team of dental professionals at our practice. Possessing excellent technical and interpersonal skills, our team members work together to ensure that you have a positive dental experience.

As a team, we always strive to keep our practice moving forward. We seek opportunities to increase our knowledge of both the clinical and service aspects of our profession. Whether it be feedback from patients or workshops on new treatment options, we listen and act on the information we receive in order to improve our ability to take care of you.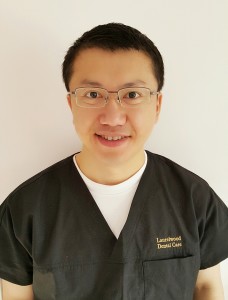 Dr. Henry Xu – 牙医许鹏 
General, Implant, Cosmetic Dentistry
Dr.  Xu was offered admission into the Qualifying Program for foreign trained dentists at the Dalhousie University in 2009 after he had been working successfully as a general dentist over 10 years in China. This two-year program allowed him to further perfect his skills.
His broad experience as a general dentist in performing clinical procedures in Implant, Pinhole Gum Surgery, and  Safe Amalgam Removal will be an asset to patients. He also provides laughing gas and oral sedation for children and nervous adult patients.
Dr. Xu is constantly upgrading his skills at continuing education courses to ensure patients receive the most up-to-date and predictable dental treatments available. Patients are especially impressed by his gentle, caring, efficient manner.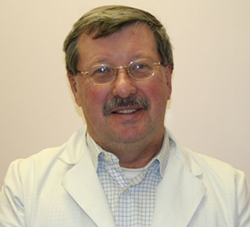 Dr. Robert Hodge
Orthodontic Specialist

Dr. Hodge is a graduate of University of Toronto. With over 2 decades of orthodontic experience, Dr. Hodge can help you achieve a straight and beautiful smile that you'll be proud of.

We pride ourselves on giving you the attention you need and treating you with respect and courtesy at all times.

The team at Laurelwood Dental Care offers exceptional patient-centred dental care. To find out more about our services, contact our office.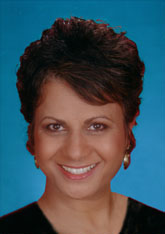 Dr. Mitra Doherty
Biological and Holistic Dentist

Dental surgeon Mitra Doherty graduated from Manchester University's School of Dentistry in 1980 and practices general dentistry giving full attention to personal patient needs, to the biological compatibility of dental materials and techniques, to aesthetics and to optimal means of preserving teeth with total adhesion.

Dr. Doherty and her dedicated staff have created a unique dental practice through the use of biological dentistry. This is a form of dentistry that avoids the use of toxic materials in your mouth and integrates your dental health with your overall health. Her selection of materials is based on biocompatibility, comfort, aesthetics and durability.

The "whole" patient's health is served by using relaxation techniques, EFT(emotional freedom technique), Nutritional counseling using Metabolic typing. The emphasis is on patient education, because properly informed patients are the persons best suited to ensure their own dental health and quality of life.

Dr. Doherty has been recently accredited by the Board of Natural Medicine Practitioners – North America DNM to validate the augmentation of dental treatments with the natural therapies used to treat patients with the patient as an active participant in the healing process.

Dr Doherty has practiced in both hospital and private offices and is a member of International Academy of Oral Medicine and Toxicology and the Canadian Academy of Cosmetic Dentistry.