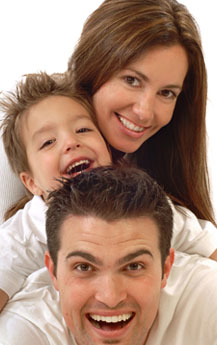 600 Laurelwood Drive
Waterloo, ON
PHONE: 519-746-8558

info@laurelwooddental.ca
Request an Appointment
Services
Family, Cosmetic and Emergency Dental Care

 At Laurelwood Dental Care, we offer a range of highly individualized services, tailored to your unique needs. Focusing on education and prevention, we will help you achieve and maintain optimum oral health for life. When emergencies occur, we are here for you, offering you the treatment you need, when you need it.

Even the healthiest smile may need an occasional boost. If you have any concerns about the appearance of your smile, you may want to inquire about our cosmetic services.

Whatever your needs are, our team of dental professionals is here to help. Our services include:
Family & General Dentistry… preventative dentistry for the whole family, at all stages of life. Children are welcome – we promise to make their dental visits comfortable and relaxing.
Safe Amalgam Removal…holistic approach of amalgam removal following IAMOT' guideline
Pinhole Gum Surgery…a breakthrough treatment for gum recession, no grafts, no sutures, and no incisions needed.
Cosmetic Dentistry…enhancing your smile to give you more confidence with while fillings, bonding, veneers or crown and bridge.
Implant Dentistry…improve the function and look of your smile with permanent replacements for missing teeth, or stabilize your loose fitting dentures.
Sedation Dentistry…if you feel anxious when visiting the dentist, there are many options to help you feel more comfortable, including nitrous oxide (laughing gas), oral sedation .
Emergency Care…prompt care when you need it.
Orthodontic…straighten your smile at any age with invisible braces by our specialist Dr. Robert Hodge.
Electronic Filing of Insurance Claims…as an assignment office we submit your claims electronically to your insurance company and payment comes directly to us.
To learn more about any of our services, or to book an appointment, please contact our office today.